Youth For Change is global unique partnerships of young activists and their organization. working together in the drive to realize girls rights and end harmful traditional practices including child early/forced marriage (CEFM) and female genital mutilation (FGM).
Youth For Change has partnerships in four countries-the UK, Tanzania, Bangladesh and Ethiopia. Youth For Change Tanzania was established in August 2015, the panel consists of 6 co-founders and many coalition members.
Whats make this global partnership of young activists unique is that it is purely youth-led. Youth are in the driving sit to ensure safe arrival at the ultimate goal: that is ending harmful traditional practices such as female genital mutilation (FGM) and child marriage.
It's different from other adult-youth partnerships because the project aims to build youth capacity through trainings, provide exposure and networking, and equip young people with the skills to meaningfully lead change themselves, not just by supporting the work of adults.
Since August this year, Youth For Change have been working with a number of young people in both urban and rural areas, with youth who are out of school and who are at school, and with government institutions and local governments.
In order to bring both youth groups and community into the project, we've held activities such as sport bonanzas, workshops, outreach activities, partnership meetings, attending international summits, online activities, media visits, meeting with ministers and decision makers, and collecting petition signatures. All of the activities planned and organized by Youth For Change are delivered purely through volunteerism.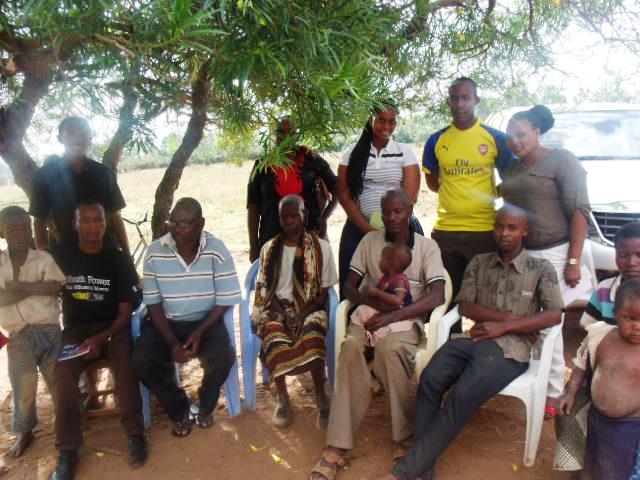 The seeds of of volunteerism and youth initiatives planted by Youth For Change have started to bear fruits. Communities that we've visited through our outreach activities - including Shinyanga, Dodoma, Mara, Singida, Mwanza - have demonstrated positive attitudes and cooperation towards ending harmful practices.
During our outreach activities in Mara distictrict we got a chance to discuss with girls, police and cutters at Massanga center. Later on we visited clan & traditional elders at Kibaoni village. All this discussion aims to raise awareness and involve communities in the project.
For example, during public dialogue sessions organized by the Youth For Change team, students and community members at kilimatinde village at Solya district Singida made commitments and agreed to work together with Government and NGOs to raise awareness on and report all incidences of sexual violence and poor cultural beliefs that support harmful traditional practices.
Many youths are now attracted to discuss and share their views on potential issues like the Sustainable Development Goals (SDGs), girls' rights, and youth participation through the positive use of social media such as Twitter, Facebook and our website.
Many different youth-led organization and individuals are ready to give helping in advocacy, trainings, and networking, some of whom have joined our Youth For Change Tanzania coalition. If you're interested in being part of this, get in touch with us at TanzaniaTeam@youthforchange.org.
Before joining Youth For Change, we knew nothing about team work, advocacy, communications, public speaking skills, monitoring and evaluation, gender and sexuality issues, or how to write strategic plans. Our word was so narrow but volunteerism change our world, broadened our minds, thinking capacity, network, exposure, duties and confidence. Day after day we learn our potentials and weaknesss and how to handle external pressure.
Volunteerism builds our wings to fly toward our career, because we as youths we have a lot of dreams and wishes to achieve. Through volunteerism a lot of skills, knowledge, exposure and networks are obtained – many of these things school can't offer. The world is changing as fast as rays of sun - we need to learn more and more every day. Only passion and commitment to volunteerism can offer this!